Wolfart Clinic
The motto of the Wolfart Clinic is: "Modern medicine in an exceptional setting"!
The clinic was established in 1956 and currently has just over 100 beds. It is located in the centre of the garden city Gräfelfing on the outskirts of Munich.
It is easy to reach by public transport as well as by car.
Certification of the department of orthopaedics/joint replacement as a maximum care arthroplasty centre is proof of the long-standing, successful collaboration between OrthoPraxis and the Wolfart Clinic.
The clinic boasts state-of-the-art technology: ultramodern operating theatres, an intermediate care unit, a sterilisation unit according to the latest standards and a great deal of other world-class technical equipment.
We care for you ourselves, assisted by a team of specialists and junior doctors that is available around the clock.
PREMIUM CLINICS & SURGERIES:
Quality association of top-class medical specialists in Germany and Switzerland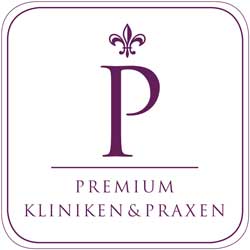 49 leading specialists… from 4 medical fields
PREMIUM CLINICS & SURGERIES medical specialists stand for prime commitment in four medical fields: plastic surgery, cosmetic dentistry, modern ophthalmology and modern orthopaedics. Membership of this medical elite group is only possible on recommendation by a committee of notable experts in the relevant fields.
When treated by a PREMIUM doctor, patients benefit from:
– Medical expertise of leading specialists
– Many years of medical experience based on exceptionally high case numbers
– Transparency about every treatment step
– Consideration of individual personality of each and every patient and their special requirements
AGIM – Die Anästhesie Gemeinschaft in München